Over the weekend, we got to live the *cream* and catch a glimpse of the new Ice Cream Social shop on 2421 University Ave. And of course, we had to try a few flavors (you know, for research purposes). Read on for everything you need to know before attending the grand opening + snagging that flavor you've been craving.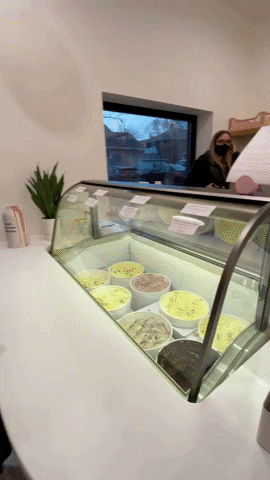 A sweet story
Ice Cream Social was born out of the pandemic as a way to stay connected to friends, originally using "social" as a nod to social distancing. In the months following, owner Katrina pivoted to using her brand as a way to support local organizations fighting for social and racial equity — "Small Batches for Big Change." The quirky ice cream flavors have been available at local markets or through pick up at Pasture and Plenty up until now.
Scoop, there it is
The bright + colorful shop is nestled along University Avenue — near Barriques and Pasture and Plenty. You'll notice the pink accents + neon sign from the window, calling you in for that perfect cone and an Insta-worthy picture.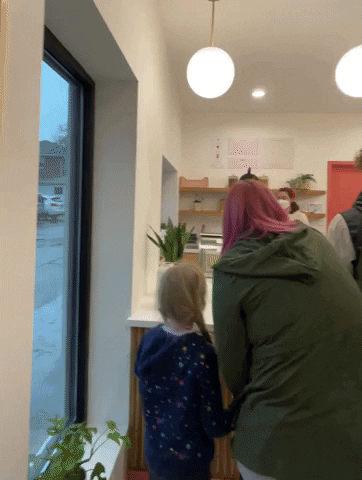 Peep the menu on the left side of the shop as you make your way to the glass-encased freezer, stocked with flavors like maple, pretzel and chocolate, lavender, and sage. All flavors are gluten-free + you can choose from three sizes in a cup or cone. Not to play *flavorites,* but we tried the Monster Cookie Dough and Lavender Honeycomb for a mix of sweet and savory.
Pro tip: don't miss the merch. Near the register, you'll find enamel pins, keychains, stickers + gift cards for your favorite ice cream enthusiasts.
The shop officially opens on Fri., March 11. Satisfy that sweet tooth every week, Thurs.-Fri., 3-8 p.m., Sat., 1-8 p.m., and Sun., 1-7 p.m.